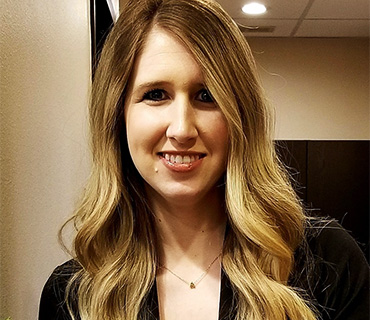 Clinical
Focus

Women's Health
Hypertension and Diabetes Mangement
Health Promotion
Ashlyn Petty, APRN, FNP-C
Certified Family Nurse Practitioner
Ashlyn has been a practicing nurse in Lamar and Red River Counties for the past 9 years. During this time, she has gained valuable experience in an array of clinical settings including inpatient medical/surgical, emergency and intensive care, home health, long-term acute care, and case management.
She received her Bachelor of Science in Nursing Degree from the University of Texas at Tyler in 2011 and returned to UT Tyler to complete her Master's in 2019. She has since joined Tapia Internal Medicine as the newest healthcare provider. She is passionate in providing a holistic approach to healthcare which focuses on prevention and health promotion.
Ashlyn enjoys reading, spending time outside, relaxing with family, and being a mom to two boys. She is a member of Texas Nurse Practitioners and the American Academy of Nurse Practioners.
Associates of Science, Tyler Junior College - 2008-2009
Bachelor of Science in Nursing, University of Texas at Tyler - 2009-2011
Master of Science in Nursing, University of Texas at Tyler - 2016-2019